Sweet headphones perfect for gamers and everyone else
Headphones are as personal a choice as shoes. Because we're all using something to listen to podcasts, music, and conversations, sometimes for hours every day, you need to choose something that not only provides good quality audio, but is comfortable. Not all models and styles work for every ear and head. Here are some recently released options.
For mobile devices
In-line microphones are just as important as speaker drivers when it comes to headphones built for mobiles. Otherwise you've got people walking around holding their phones up to their mouths like they're dictation machines.

Apple's new EarPods ($35; Apple Store) have been redesigned to fit even ears, like mine, which are too shallow for the older earbud style. And on the right cord is a remote with a microphone that is sensitive enough to pick up your voice without you needing to hold it up to your mouth.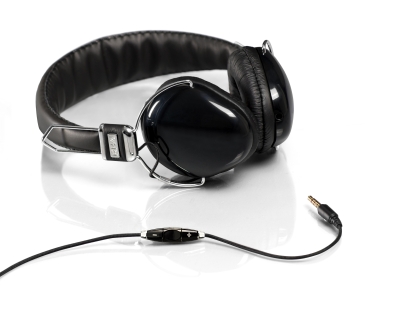 Glasgow-based audio-products manufacturer RHA has two headphone options that work great with mobile devices. Both models have reliable in-line mics and remotes on braided cables that resist tangling. The RHA SA950i headphones ($59.95; Apple Store) are lightweight and are designed to sit on, not over, the ears. Titanium-coated drivers mean full, rich sound.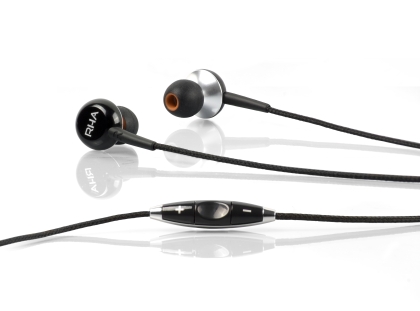 Available in black or white, the RHA MA450i earbuds ($49.95; Apple Store) fit right in the ear canal, so they mostly block outside noise. They are created from solid aluminum so are built to last.
For gaming
The popularity of online multiplayer gaming means that gamers have some different needs than others. They need to be able to hear sounds from the games, but also from others on the voice chat enabled by the multiplayer. And they need to be able to talk to their squad mates—or trash talk their opponents—so microphones are required.
Sony's PS3 Pulse Elite wireless headset ($149.99; Amazon.ca, Future Shop) is probably the best headset for the PlayStation 3 you'll ever find. It's completely wire-free, operating simply using a transmitter that plugs into a USB port on the console. The controls for the headset are all cleverly set in the frame of the pads and allow adjustments of voice-to-game audio levels and bass levels. Even better, the microphone doesn't need to retract because it is built right into the headset and still provides crystal communication.
The Tritton 720+ ($159.99; GameSharkStore.ca) headset from Mad Catz provides robust 7.1 surround sound and can be used with either PS3 or Xbox 360 consoles. These are built with 50mm drivers and a mic that can be easily removed when it's not in use. Audio controls include the standard game and voice balance as well as the option to hear your own voice in the headset, which is one way to avoid shouting into the mic. The 720+ is not wireless, but it connects to your console quickly and simply.
For anything
Some manufacturers have come up with cable configurations so their headsets can connect to almost anything.
Performance Designed Products has the Afterglow (wired $79.99, wireless $109.99; Amazon.ca), which has LED lights built into the headset. Comfort for long gaming sessions is provided by both the comfortable over-the-ear pads as well as the dual-headband design, which uses one strap to support the weight of the headphones and another to keep the cups snug against your head. The microphone retracts when you don't need it. The superior wireless model has a built-in rechargeable battery and includes a USB transmitter that plugs into console to provide wireless connectivity for up to 100 feet.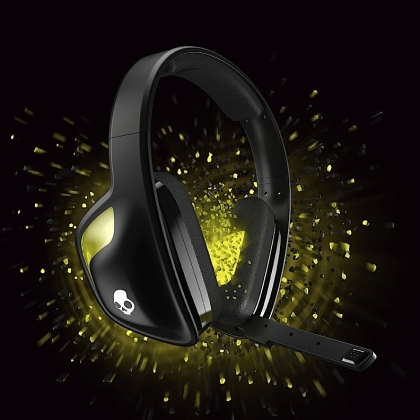 The microphone on Skullcandy's SLYR ($99.99; Skullcandy.com) folds up to get it out of the way. The black headset includes an in-line mixing box to get the proper balance of game and voice audio. The angular design is light, flexible, and comfortable. Wireless PLYR models will be available from Skullcandy soon.