Canadian star Sarah Polley releases tightly kept family secret in latest film
If you're planning on seeing Sarah Polley's next film, Stories We Tell, and hate spoilers, it's best to stop reading now.
But you may have already gathered from numerous headlines that acclaimed Canadian actor and director Sarah Polley is set to unveil a family secret she kept under tight wraps for the past few years.
The film screened at the Venice Film Festival on August 29 and is set to have its North American debut at the Toronto International Film Festival on September 6.
Polley has refused to do interviews until its theatrical release after it completes its festival-circuit run.
However, in a lengthy guest blog post on the National Film Board of Canada website, Polley went into detail about the tale behind Stories We Tell.
Polley had tried to keep some personal information she discovered a secret. But when Canadian news reporters found out about the story, she convinced them not to report on it. And she thanked them in her blog for honouring her request. (Maclean's journalist Brian D. Johnson, blogged about why he chose not to report on it.)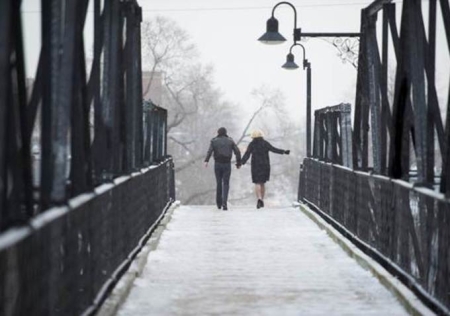 A shot from Polley's film Stories We Tell.
The reason for the secrecy was that Polley discovered in 2006 that her father, Michael Polley, was not actually her biological father.
She found out that she was in fact conceived during an extramarital affair that her mother Diane (who was an actor and casting agent) had with another man in the 1970s. (Her mother died of cancer in 1990 when Polley was 11 years old.)
She confirmed that this man, who she met by accident, was her biological father by DNA test. It verified what she had suspected, she stated in the blog, based on family jokes and rumours.
In the film, Polley interviews various family members and her mother's friends. But she describes Stories We Tell as focusing more on the process of collective storytelling: how the same story varies from different viewpoints, how some versions support or conflict with one another, and how the narrative takes on a life of its own.
Interestingly, a recurring theme in Polley's directorial work has been extramarital attractions.
Polley made a splash (and an Oscar nomination for best adapted screenplay) with her 2006 directorial debut Away From Her, about an unfaithful man who watches his wife, who has Alzheimer's, turn her affections towards another man after she forgets who her husband is.
She followed it up with the 2011 feature Take This Waltz, about a married Toronto woman who becomes drawn to a neighbouring single man.
Here's the trailer:
You can follow Craig Takeuchi on Twitter at twitter.com/cinecraig. You can also follow Straight Movies on Twitter at www.twitter.com/straightmovies.