MARKET by Jean-Georges to hold season's final farmers market Sunday
After its first summer hosting a series of farmers markets, the Shangri-La Hotel Vancouver is holding its final one this Sunday (September 23).
Held outside on the third-floor terrace of MARKET by Jean-Georges , it takes place from 11 a.m. to 2 p.m. and is open to the public. Confirmed vendors include Waterworking Microgreens, Beaucoup Bakery, Sticky Spoon jam, Mix the Bakery, and Take a Fancy Chocolates & Treats.
I was invited down to the August 19 market to sample some of the wares; here's a taste of what was on offer. Below, Carolyn Ali photos.
Hui's Farm sells a variety of organic mushrooms.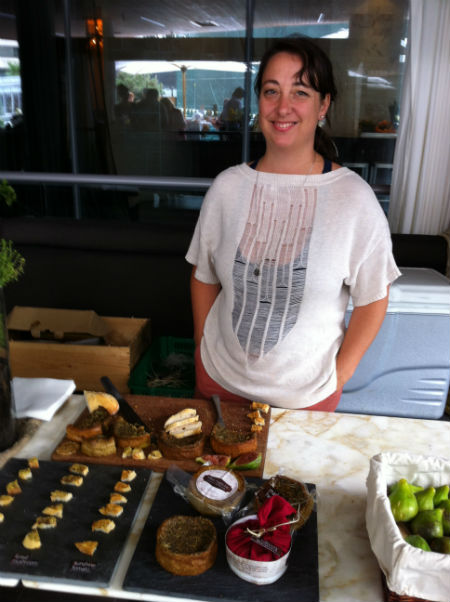 Chashma Heinze makes her vegetarian Pâté Pastiche from seeds and grains.
Live music keeps the atmosphere festive.
Beaucoup Bakery's rustic lemon-hazelnut macarons (top), rich Valrhona brownies, and chestnut honey financiers are wonderfully decadent.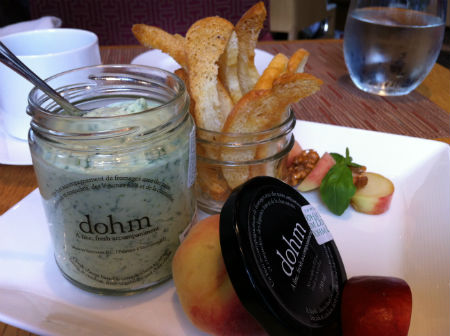 Dohm cheese is a scrumptious fresh cheese that blends herbs with garlic; it's a mild yet addictive spread.
Follow Carolyn Ali on Twitter at twitter.com/carolynali