Robert Belcham to open Fat Dragon Bar-B-Q in Downtown Eastside
Here's another reason to look forward to summer: chef Robert Belcham has a new restaurant in the works that he aims to open "by ice cream season". For a month or so, he and business partner Tom Doughty have been working on the new space at 566 Powell Street, down the block from Oppenheimer Park in the Downtown Eastside. It will be called Fat Dragon Bar-B-Q and will involve small plates built on Southern barbecued meat with an Asian twist. "It's East meets South," Belcham describes it, on the line with the Straight.
The team behind Refuel, Campagnolo, and Campagnolo Roma is bringing in long-time chef Ted Anderson as a partner in this venture. When Fat Dragon opens, Anderson will become executive chef for all the restaurants.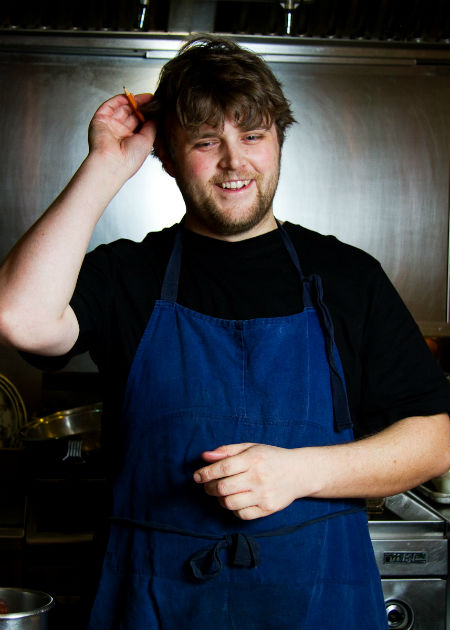 Ted Anderson, one of the three partners in the new Fat Dragon Bar-B-Q.
Belcham is well known for his nose-to-tail cooking and love of smoked meats. At Fat Dragon, he's bringing in a Southern-style smoker from Missouri, and "everything will have a smoked element to it." It will also have an Asian twist. He explains that he and his partners have always been fans of Asian cooking—including Chinese barbecued pork and duck—so "this is our homage to all those great Asian flavours."
Slated for the menu at Fat Dragon is smoked lamb heart larb with mint, bird's eye chili, and toasted rice.
They're not aiming for Asian authenticity. Rather, they'll be doing smoked dishes with Asian marinades or condiments; for example, Polderside duck that's marinated in red curry, then smoked, then seared. There will be slow-cooked beef ribs glazed with sweet soy, fried rice with pig snout, noodles with drippings from the smoker, and bao buns with smoked tofu. Most dishes will run $10 to $15.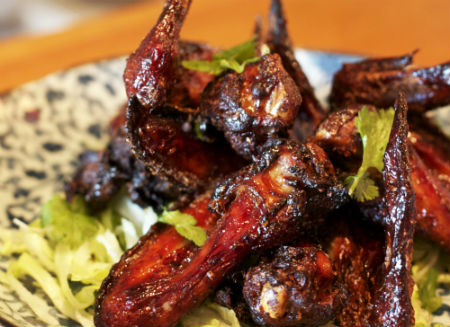 Fat Dragon's Jalan Alor chicken wings with a Malaysian marinade and iceberg lettuce.
Belcham says the success of Campagnolo--in a Main Street location that many people initially questioned--prompted them to consider the Downtown Eastside for this restaurant. The partners also wanted to "do something positive for the neighbourhood and put our money where our mouth is…There are so many people who have no problem giving money, charity, to the downtown eastside, but not too many people will open a business on the Downtown Eastside. That's one of the reasons why we're doing it."
Diners who save room for dessert will be able to order house-made, natural soft-serve ice cream made with tropical fruits from the nearby Sunrise market. That's not exactly Asian, nor is it exactly Southern. So why the soft serve? "Everybody loves soft-serve ice cream," Belcham says with a chuckle. "That's why we're doing it."
Why not?
Follow Carolyn Ali on Twitter at twitter.com/carolynali