Take a peek inside the new La Pentola della Quercia in Yaletown's Opus Hotel
After undergoing a series of pop-up incarnations, things have settled down for the restaurant at the Opus Hotel.
La Pentola della Quercia opened in September serving northern Italian food. The restaurant is run by chefs Adam Pegg and Lucais Syme, who split their time between Yaletown and sister restaurant La Quercia in Kitsilano.
At a recent media event, I found the room totally transformed from the past look of Cento Notti. It's brighter and more elegant, with the centre wall gone and a set of copper pots and pans displayed at the entrance (pentola means "pot" in Italian).
The restaurant specializes in handmade pasta and also offers a gluten-free gnocchi made of polenta. It uses locally sourced meat and fish and embraces the nose-to-tail philosophy. Dishes are meant to be served family-style; here's a look at some of them.
Below, Carolyn Ali photos.
Cauliflower and endive salad with an anchovy garlic dressing, topped with shaved Parmesan.
Piemontese veal bone marrow with caramelized onion and ground veal.
Housemade kale and ricotta pansotti with walnut sauce (left) with tortelloni stuffed with porchetta and brushed with brown butter.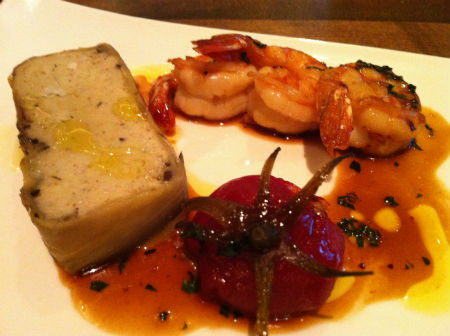 Eggplant terrine with preserved tomato, sherry vinegar, and prawns.
Parmesan soufflé with zucchini salad.
Trout involtini with herbs.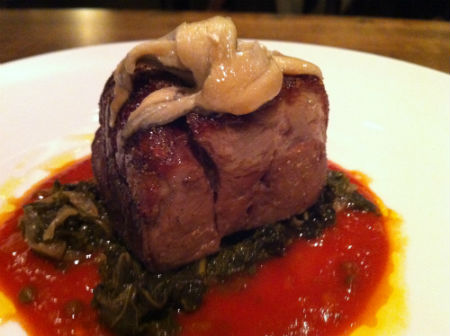 Lamb shoulder cooked sous vide with a pizzaiola sauce, topped with anchovies, and served with braised kale.