Are you looking for ways to make the most of your Visa gift card? What if you could use it to invest in cryptocurrency? In this guide, we'll show you everything you need to know about buying crypto with a Visa gift card, so you can start building your portfolio and exploring the exciting world of cryptocurrency.
So, Can You Buy Crypto with A Visa Gift Card?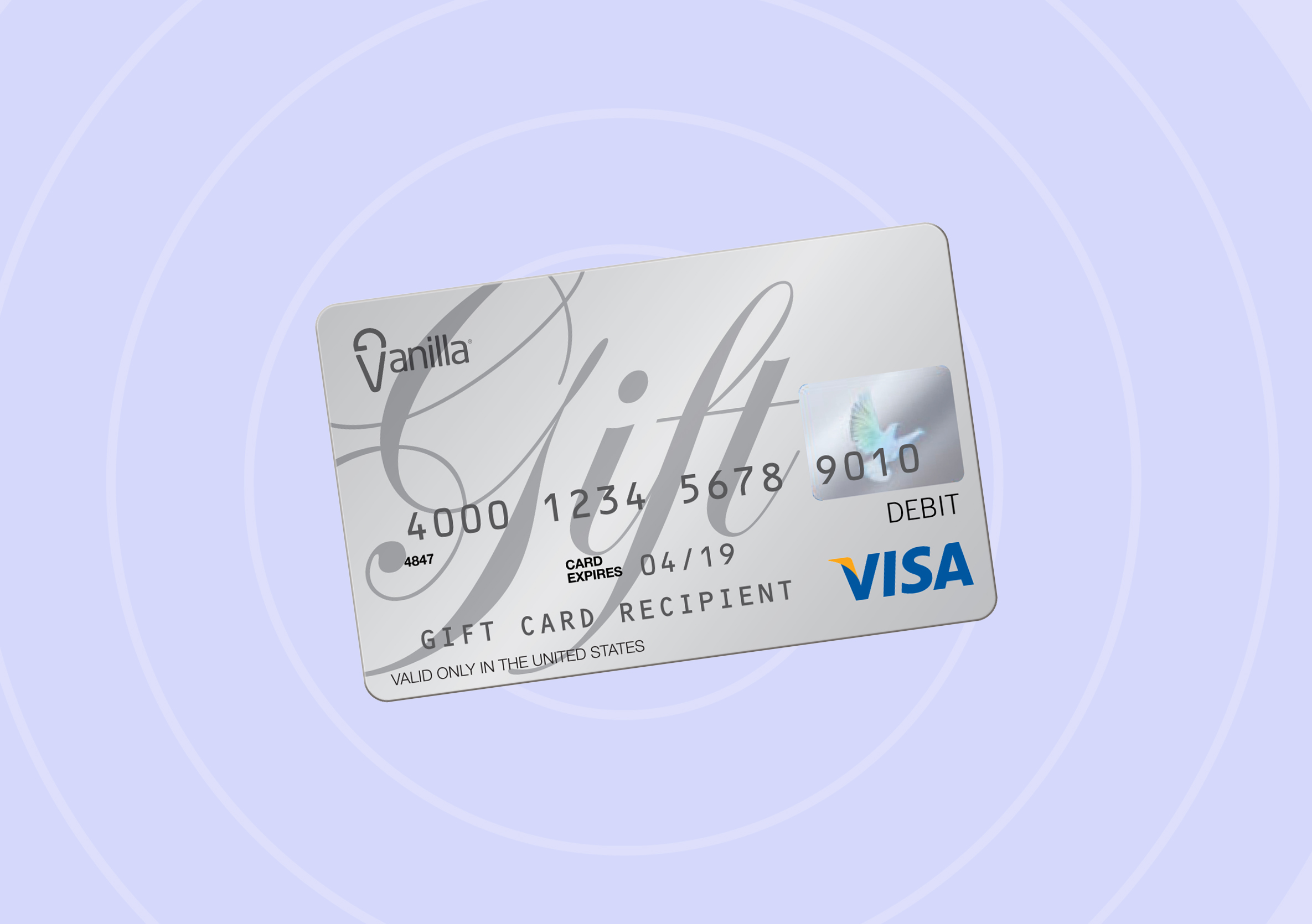 Yes, you can buy crypto with a Visa gift card. The process is also straightforward and, in some cases, cheaper than other payment methods.
The Visa gift card is prepaid, and you can use it to make purchases online or in-store. The payment method works just like a regular credit or prepaid debit card, but with one noteworthy difference: it has a fixed value that you can use to purchase goods and services. Nevertheless, Visa gift cards are widely accepted, and you can use them to buy almost anything, including cryptocurrency.
As you know, buying crypto is a worthwhile investment; not only can doing so grow your wealth when you trade, but you can also make other payments with your assets. For instance, you can make Dogecoin payments and Bitcoin payments. Also, numerous brands accept Shiba Inu and Bitcoin today.
To buy Bitcoin or other cryptos with this payment method, you will need to do the following:
Get a Visa gift card if you don't have one already.
Set up your Visa gift card.
Find a crypto exchange that accepts Visa gift cards for purchases
Buy Cryptocurrency
Ready to get started? Let's cover these steps below.
1. Getting a Visa Gift Card

If you don't have one, here is your step-by-step guide to getting a Visa gift card:
Step 1: First, decide how much money you want the gift card to be worth. You can find Visa gift cards worth different amounts, so choose one based on the amount of crypto you want to buy.
Step 2: Choose where to buy the gift card. There are many options for purchasing Visa gift cards. You can buy them from supermarkets, drug stores, gas stations, and online retailers like Amazon. Some banks and credit unions also sell gift cards.
Step 3: Once you've decided where to buy the gift card,select your best option. For example, you can choose between a physical or digital Visa gift card. Then, pay for the gift card with cash, available funds in your bank or credit/debit card, or through an online payment service like PayPal.
Step 4: Activate the gift card. You can do this by visiting the gift card issuer's website or calling the toll-free number on the back of the card. Follow the instructions provided to activate your gift card. When activating, you can choose to make the card reloadable if you intend to use it several times.
Step 5: Check the gift card balance through the issuer's website or by calling the number on the back of the card. Keep your gift card information safe, as you don't want anyone else to access the funds.
Once you have your activated Visa gift card, you can buy cryptocurrency from exchanges accepting it as a payment method.
2. Finding an Exchange that Accepts Visa Gift Cards
The next step is to find a cryptocurrency exchange or marketplace that accepts it as a payment method. Still, not all exchanges accept gift cards, so it's important to research to find one that does. Some that accept Visa gift cards include;
I. Paxful
Paxful is a popular peer-to-peer marketplace that allows users to buy and sell Bitcoin using various payment methods, including Visa gift cards. You can search for gift card offers and choose the one that suits your needs, with transactions completed within minutes.
II. LocalBitcoins
It is another peer-to-peer marketplace that connects buyers and sellers in their local area. It's one of the oldest Bitcoin exchanges and accepts Visa gift cards as payments. You can browse offers and complete the payment independently with the seller.
III. eToro
eToro is a popular cryptocurrency exchange that allows users to trade various cryptocurrencies. It accepts Visa gift cards, with transactions completed quickly and securely.
When choosing a crypto exchange that accepts Visa gift cards, consider a few factors to ensure you use a safe and reliable platform. Here are tips to help you make an informed decision:
Look for an exchange with a robust security system to protect your personal and financial information. Some security features include two-factor authentication (2FA) and SSL encryption.
Look for an exchange with a high trading volume, indicating that many traders trust it. In addition, look for online reviews to gauge the platform's reputation.
Look for an exchange with low trading, deposit, and withdrawal fees and no hidden costs.
Choose an exchange that has an intuitive and user-friendly interface. This will make navigating the platform, buying and selling cryptocurrency, and managing your account easier.
Guarantee that the exchange accepts Visa gift cards as a payment method. In addition, choose one with other payment options that you prefer to use in the future, like a bank account or bank transfer and credit and debit cards.
3. Buying Crypto with Your Visa Gift Card
Now that you have your Visa gift card and have chosen a reputable crypto exchange that accepts it as a payment method, you're ready to start buying cryptocurrency. Here's a step-by-step guide on how to buy crypto with your Visa gift card:
a) Register With the Exchange and Verify Your Account
Go to the exchange's website and create an account by providing your personal information and email address. Follow the verification process to prove your identity, as most exchanges require this before you can start trading.
b) Add Visa Gift Card As a Payment Method
Once your account is verified, you can add your Visa gift card as a payment method. Open the "payment methods" section of the exchange and select "Visa gift card." Follow the instructions to enter the card details, including the card number, expiration date, and security code.
c) Choose the Cryptocurrency You Want to Buy
Navigate to the exchange's trading platform and select the cryptocurrency you want to buy. Some examples of cryptocurrencies you can buy include Bitcoin, Ethereum, Litecoin, and hundreds more.
d) Place Your Order
Once you've selected your desired cryptocurrency, scout for the best offers on the exchange. Remember, depending on your exchange; you may need to communicate with the seller through a Live Chat.
When you agree to the terms of the trade, you may need to click Deposit Funds or Complete Payment. Then, the exchange will deduct the amount from your Visa gift card balance, and the cryptocurrency will be added to your wallet on the exchange.
e) Store Your Crypto
After purchasing crypto, you can keep it in your exchange wallet or transfer it to a personal cryptocurrency wallet for extra security. It is best to store your crypto assets in a hardware wallet to minimize the risk of hacks or theft. A hardware wallet will keep your crypto offline in a cold storage process, effectively making it impossible for hackers to access it through online channels.
Benefits of Buying Crypto With a Visa Gift Card
If you want to buy cryptocurrency, you might wonder if a Visa gift card is the best way to complete the transaction. So, let's discuss the benefits of buying crypto with a Visa gift card.
a) Easy and Convenient
Using a Visa card to buy cryptocurrency is a simple process that only requires you to add your card information to the exchange platform and confirm your transaction details to get your virtual currencies.
b) No Need for Bank Account or Credit Card
Some people may not have access to a bank account or credit card, making it challenging to buy cryptocurrency. Using a Visa gift card to purchase crypto removes the need for these traditional payment methods, allowing more people to invest in cryptocurrency.
c) Anonymity
You can buy Bitcoin anonymously if you are concerned about privacy and want to keep your financial information hidden.
d) Safe and Fast Transactions
With the volatility of the cryptocurrency industry, a Visa gift card offers an excellent way to buy them. The transaction completes within minutes, which is ideal when you want to cash in on the changing market.
In addition, Visa gift cards are generally safe, with all information encrypted between servers. All you need to do is guarantee the safety of your card details.
e) Lower Fees
Using a Visa gift card to buy a digital asset sometimes results in lower fees than traditional methods like credit cards or bank transfers. Some exchanges offer discounts or promotions for using a Visa gift card, which can save you money in the long run.
Conclusion
While buying cryptocurrency can be intimidating, using a Visa gift card can simplify the process and make it more accessible. By taking advantage of its ease of use, anonymity, and low fees, you can purchase crypto from various exchanges and start your investment journey today.