The 50 albums that shaped Vancouver
These 50 fine records from the past half-century display the quality and diversity of Vancouver's music scene.
Think for a second about how many genres have risen up, died away, mutated, and then risen again in the 50 years that the Georgia Straight has been on the streets of Vancouver.
In no particular order, we've seen movements coalesce around folk, psychedelia, heavy metal, electronica, punk, grunge, industrial, hip-hop, new wave, grime, alt-country, hardcore, rawk, postpunk, chillwave, college rock, shoegaze, hard rock, disco, glam, prog, gangster rap, EDM, blue-eyed soul, garage rock, free jazz, new swing, house, power pop, art-rock, spazzcore, nu-metal, old-timey country, and, well, you get the idea. The Straight's been there to take it all in, one of the gratifying things being that Vancouver music lovers haven't just consumed import records, but also made their own classics. The following list picks a great Vancouver record from each year the Straight has been around.
Confession time: more often than not, we went with albums we've worn the grooves out on (especially in the pre–CD era). And limiting ourselves to one record a year meant some heavy hitters got missed, as well as plenty of deserving underground favourites. So, as much as we love, in no particular order, the Young Canadians, Blood Meridian, Silk Road Ensemble, Superconductor, Strapping Young Lad, Mcenroe, Modernettes, Mystery Machine, Gob, Sarah McLachlan, Hard Rubber Orchestra, Dixie's Death Pool, Loscil, Pugs & Crows, Zimmers Hole, the Black Halos, Red Chamber, Be Good Tanyas, Brundlefly, François Houle, Sweatshop Union, the Scramblers, Peggy Lee, Herald Nix, Swollen Members, Luke McKeehan, and, well, you get the idea, no list will ever make everyone happy. Good thing the following records will.
1967
Painted Ship "Little White Lies/Frustration"
Money was tight in Vancouver in 1967, and LPs were out of reach for most local groups—making it a particular shame that the Painted Ship never made the transition to the longer format. The band's second 45–r.p.m. release is a stunner, though, mixing as it does garage-punk sonics, teen-rebel spoken word, and Yardbirds-worthy guitar.
1968
Mother Tucker's Yellow Duck Mother Tucker's Yellow Duck
Although a blindfold test would suggest that Mother Tucker's Yellow Duck's "One Ring Jane" was recorded just a block off the corner of Haight and Ashbury, it's actually proof that Vancouver had a freak scene equal to what was going on in the Bay Area. As usual, though, our local genius was largely ignored by the show-biz world.
1969
Poppy Family Which Way You Goin' Billy?
Susan and Terry Jacks's band would later explore darker terrain, but the Poppy Family's debut was definitely more pop than pop narcotic. Still, and perhaps not surprisingly, the title hit would reveal the rainswept sorrow underneath all that '60s sunshine.
1970
Various Artists The Cool Aid Benefit Album, Vol. 1 I
ntended to help pay the bills for a much-needed shelter for homeless youth, The Cool Aid Benefit Album, Vol. 1 was a rough but revealing snapshot of Kitsilano hippiedom, with performances by Mock Duck, Black Snake, Hydro Electric Streetcar, and others. Nearly impossible to find in the original, it's now available, with bonus tracks, through Seattle's Light in the Attic Records.
1971
Papa Bear's Medicine Show Papa Bear's Medicine Show
Folk rock in the early Jefferson Airplane mode, all strummy 12-string guitars and plummy male vocals—but with a greater jazz content than usual, thanks to future Skywalk drummer Kat Hendrikse and former Motown keyboardist Robbie King.
1972
Paul Horn Inside II
A case can be made that Victoria-based flautist Paul Horn invented ambient music a decade before Brian Eno gave the genre its name—especially since this sequel to his groundbreaking, Taj Mahal–taped Inside finds him creating an ambient environment rather than tapping into one.
1973
Pacific Salt Pacific Salt
Good luck hearing this: the cheapest copy on the Discogs website is selling for $54.62. But if you can track it down, you'll find that Vancouver's under-documented jazz scene was producing musicians who could hang with the best long before Diana Krall had her first photo shoot.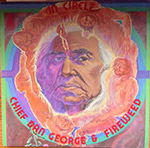 1974
Chief Dan George and Fireweed In Circle
Country rock and cultural reconciliation collide on In Circle—which is of more symbolic than sonic importance, but shows that Vancouver's hippies helped pave the way for a better understanding of the people whose land we live on today.
1975
Pied Pumkin String Ensemble
Pied Pumkin and its Pied Pear offshoot represent the last efflorescence of the hippie dream in its unadulterated form, which makes Joe Mock, Shari Ulrich, and Rick Scott's debut a charming and quirky relic of Vancouver's flower-power daze.
1976
Al Neil Trio Retrospective 1965-1968
In one sense, this compilation is an artifact of an era that was already gone by the time of its release. In another, it suggests that visual artist, novelist, pianist, and occasional Georgia Straight contributor Al Neil anticipated today's immersive, interdisciplinary world with visionary aplomb.
1977
Chilliwack Dreams, Dreams, Dreams
What red-blooded Canuck-rock fan hasn't played a little air guitar to the extended solo on "Fly by Night"? "California Girl" was also prime material for humming along to. Dreams, Dreams, Dreams was Chilliwack's first platinum album in Canada.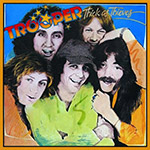 1978
Trooper Thick as Thieves
Admit it—whenever "Raise a Little Hell" pops up on classic-rock radio, you turn that fucker up. Sure, you might make sure none of your hipster friends are within earshot, but Trooper's rabble-rousing anthem (its only U.S. hit, incidentally) will not be denied.
1979
Various Artists Vancouver Complication
As a document of a regional music scene, Vancouver Complication stands out as a forward-thinking landmark for the sheer number of styles it showcases; over the course of 21 tracks you get pure power pop (Pointed Sticks), bareknuckled punk (Dishrags and Subhumans), electro-experimentalism ([e?]925), and art-damaged new wave (U-J3RK5). The result perfectly captures the original philosophy of punk: the idea that the only rules worth following are your own.
1980
Pointed Sticks Perfect Youth
Some will argue that Bob Rock's antiseptic production made for a slightly less than Perfect Youth, but please: the song is the thing on this late-arriving debut by the hookiest of Vancouver's first-wave punks, and with sublime originals like "Real Thing" and "Out of Luck", plus one tits-out cover of the Sonics' "The Witch", Perfect Youth boasts 12 of the best.
1981
D.O.A. Hardcore '81
D.O.A.'s classic lineup of Joey Shithead, Dave Gregg, Randy Rampage, and Chuck Biscuits trademarked a new genre with a release that red-lined the aggression, speed, and fury of what was previously known as punk rock. The resulting sonic blowtorch known as "hardcore" would rip across the underground of North America, inspiring the likes of Nirvana, Rancid, the Red Hot Chili Peppers, and too many others to list here.
1982
Payola$ No Stranger to Danger
Produced by Mick Ronson, Payola$' sophomore LP contained the group's biggest hit, "Eyes of a Stranger", and won Bob Rock and Paul Hyde a whole bunch of Junos. The album also includes the song "Hastings Street", which documents hardscrabble life on the Downtown Eastside, suggesting that, although many things have changed in the past 35 years, some sadly have not.
1983
Bryan Adams Cuts Like a Knife
After a stint fronting Sweeney Todd in Nick Gilder's place and a brief foray into disco (with his 1978 single "Let Me Take You Dancing"), Bryan Adams (and his songwriting partner Jim Vallance) found a winning sound that was sufficiently meaty for rock radio, with hooks enough for the pop charts. He arguably perfected it with 1984's Reckless, but when Cuts Like a Knife came out, he was still just a hometown boy poised on the verge of making it big. Sing it with us: "Na-na-na, na-na-na-na-na, na-na…"
1984
Death Sentence Not a Pretty Sight
Vancouver punk changed in the middle of the '80s, when the city's original fast-and-loud scenemakers died off to be replaced by a second wave that was heavier, uglier, and unflinchingly more nihilistic. Leading the way was Death Sentence, who, amid serious drugging and drinking, got it together enough to record a metal-strafed smart bomb with monsters like "In Flames" and "Dawn of the Dead".
1985
Skinny Puppy Bites
SkinnyPuppy inarguably played a role in shaping the genre that would come to be known as electro-industrial music, but the true triumph of the group's first full-length, Bites, is that, 32 years after its release, it still sounds like a thoroughly fucking terrifying transmission from a dystopian future.
1986
Slow Against the Glass
A lot of great songs have come out of this city over the past 50 years. None of them are as flawless and timeless as Against the Glass's "Have Not Been the Same", an asphalt-melting roar of protogrunge guitar scuzz and fantastically disaffected vocals. And don't even get us started on the riff-monster majesty of "Looking for Something Clean".
1987
Grapes of Wrath Treehouse
Jangly folk-pop doesn't get much better than this, and even if some of the lyrical sentiments (see "Backward Town" or "Peace of Mind") are strictly post­adolescent angst, Treehouse endures thanks to the timeless melodies, pitch-perfect harmonies, and impeccable musicianship of Kevin Kane, Tom Hooper, and Chris Hooper.
1988
Sons of Freedom Sons of Freedom
The brilliance of Sons of Freedom's ahead-of-its-time debut was how it made playing "spot the influences" almost impossible. Instead of cribbing from those that came before it, the four-piece built something fiercely original out of artsy yet assaultive alt-metal guitars, doomsday bass, and a vocal attack that was somewhere between weirdly detached and completely hypnotic.
1989
Nomeansno Wrong
Paranoia, rage, fear, contempt, and loneliness—essentially the full spectrum of bad shit that afflicts the human psyche—set to a visceral yet frighteningly precise jazz-punk assault. And that's just the first song!
1990
Art Bergmann Sexual Roulette
The hero of Vancouver's alternative music scene really hit his stride on his second full-length album, telling insightful and thoroughly rockin' tales of desolation and disease that only a street-level view can afford.
1991
Circle C Circle C
Mystery and legend enshroud this artifact (if you can find a copy of it) released by Geffen in 1991 and just as quickly buried by the company because, allegedly, David Geffen himself was offended by the band's super-bratty behaviour. Whatever mischief occurred behind the scenes, the record remains a towering crystallization of Tom Anselmi and Christian Thorvaldson's post-Slow art-rock ambitions ("State to State") married to their native Stonesy dirtbagginess ("The Epiphone Song"). And "Dust" will always be the greatest song ever written about getting high and killing your fiancée in a car accident on the Stanley Park Causeway. How Vancouver is that?!
1992
Hard Rock Miners The Final Frontier
Starting out as a successful busking act that looked and sounded like it was straight from the Appalachians, the Hard Rock Miners eventually left the streets to blossom into one of the most beloved club acts of their time. It's nothing less than criminal that The Final Frontier, which mixes old-timey country, white-lightning bluegrass, and hillbilly thrash, has been out of print and impossible to find since the Town Pump closed up shop.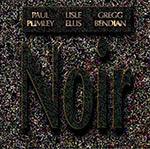 1993
Paul Plimley/Lisle Ellis/Gregg Bendian Noir
Although pianist Al Neil's audio collages from the 1960s are ground zero for Vancouver's creative-music scene, things didn't really crystallize until the formation of the New Orchestra Workshop Society in 1977. Two of the organization's founders, pianist Paul Plimley and bassist Lisle Ellis, are represented here, alongside American drummer Gregg Bendian, in a rough-and-tumble trio effort that encapsulates the NOW ethos: extended-technique virtuosity, telepathic interplay, and an internationalist outlook.
1994
Veda Hille Path of a Body
Although few envisioned that Veda Hille would go on to enjoy a career as a composer for musical theatre, her CD debut—after an impossible-to-find cassette-only release—shows that her gutsy and sophisticated songcraft was in place right from the start.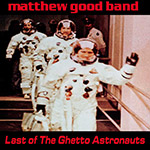 1995
Matthew Good Band Last of the Ghetto Astronauts
Before he signed with Polygram and started selling hook-filled platinum albums, Coquitlam-raised Matthew Good released a low-budget indie disc—bolstered by the killer opening track "Alabama Hotel Room"—that made him a star in Vancouver, with the rest of Canada soon to follow.
1996
Odds Nest
The former house band at the Roxy (as Dawn Patrol) outdid the previous year's impressive Good Weird Feeling with a startling collection of irresistible jangle-rockers and bittersweet pop ballads.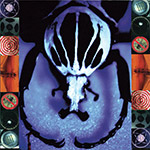 1997
Age of Electric Make a Pest a Pet
AOE's two sets of brothers from Saskatchewan—Todd and John Kerns, and Ryan and Kurt Dahle—recently reunited for a cross-Canada tour, delivering thoroughly rocking versions of MAPAP tracks like "Remote Control", "I Don't Mind", and "Don't Wreck It". You can't keep a good song down.
1998
Zubot and Dawson Strang
Jesse Zubot and Steve Dawson's first post–Spirit Merchants album tilted more toward the kind of Americana sound that Dawson would later perfect as a hot-shot Nashville producer, but it also hints at the strangenesses that would emerge in Zubot's surreally ambitious work with Tanya Tagaq and others.
1999
Oh Susanna Johnstown
After a self-titled debut EP that positioned her as the black sheep of the Carter Family, all murder ballads and dustbowl-chic dresses, Suzie Ungerleider came into her own on Johnstown, which tempered her old-weird-Americana leanings with a dose of alt-country twang.
2000
Limblifter Bellaclava
Most of Bellaclava—just like Limblifter's 1996 self-titled debut—is short, catchy, to-the-point power pop, the kind that gets under your skin and then makes a quick detour to your subconscious (which it jumps out of every now and again, causing you to hum "Polaroid" and "Bullring" whether you want to or not).
2001
Gavin Froome Post + Beam
Its beats range from the thumping house of "1980" to the downtempo grooves of "Shade" and "Piece", but what ties local electronica legend Gavin Froome's masterful Post + Beam together is a vibe as smooth and mellow as a bong-load of Strawberry Cough.
2002
Nasty On CitySick
A savagely unrelenting exercise in paranoia, wide-eyed desperation, and general inability to cope with the horrors of city life, CitySick is fuelled by double-amphetamined guitars and the scarily unhinged vocals of singer Jason Grimmer. You can go to therapy, or you can hit Play and scream along with someone who clearly understands your trauma.
2003
New Pornographers Electric Version
The crazy thing about Electric Version standouts like "From Blown Speakers" and "All for Swinging You Around" is that they sounded like classic pop tunes the day they came out. They only get better with age, too.
2004
The Organ Grab That Gun
Like the Smiths, the films of Lars von Trier, and Cormac McCarthy's The Road, Grab That Gun takes the concept of infinite sadness and turns it into something hauntingly beautiful. If there's a God up there, the Organ—which flamed out all too quickly—will one day become a cultlike postpunk touchstone for future generations of Vancouver musicians, and not just the female ones.
2005
Black Mountain Black Mountain
So trippy that it should have come with its own bong, Black Mountain hits the sweet spot between cheeba-dazed prog, stoner metal, and art-house punk. Who needs a bag of Island Sweet Skunk or B.C. God Bud when you've got the slinky, sneakily seductive mindfuck that is "Druganaut"?
2006
Rez Rez
Rez may be the finest guitar-based instrumental-rock CD ever to come out of Vancouver. The adventurous music on display—world-class originals that echo the jazz-rock stylings of Jeff Beck—was performed by guitarist Scotty Hall and drummer-keyboardist Phil Robertson. (Sadly, the uber-talented Hall—who was often found grooving to the choice tunes playing at his long-time workplace, Neptoon Records—succumbed to esophageal cancer in May of 2006.)
2007
Pride Tiger The Lucky Ones
Former members of Vancouver metal bands 3 Inches of Blood and Goats­blood and thrash-punks S.T.R.E.E.T.S. hooked up to form a heavily melodic, dual-guitar rock 'n' roll band that wore its Thin Lizzy influences on its sleeve. And you know that can't be bad.
2008
Mother Mother O My Heart
In 2008, Mother Mother's Ryan Guldemond was still heavily under the influence of the Pixies—which is by no means a bad thing—but his own songwriting quirks and ingenious way with a melody were developing rapidly, which makes O My Heart not only a fine record in its own right, but also a tantalizing foretaste of the great things to come.
2009
Dan Mangan Nice, Nice, Very Nice
Quite deservedly, "Robots" got all the attention on Dan Mangan's star-making sophomore outing, that having everything to with the song's infectious punch-drunk horns, made-for-singing-along chorus, and mega-relatable lyrics. (How great is "And I've spent half of my life/In the customer service line"?) But from coffee-sweats "Road Regrets" to songs that explore everything from personal loss to hipster envy, Nice, Nice is anything but a one-hit wonder.
2010
Fond of Tigers Continent & Western
Fond of Tigers shocked everyone but themselves by eventually winning a Juno for Continent & Western, in the process setting the stage for an emerging Vancouver scene that mixes prog complexity with improvisational freshness and a wide-screen approach to melody.
2011
Geoff Berner Victory Party
The Yiddish equivalent of N.W.A.'s "Fuck tha Police", klezmer troublemaker Geoff Berner's "Daloy Polizei" is just one highlight on an album that also includes a truly mournful take on the eastern European standard "Mayn Rue Platz" and the marvellously sardonic "Rabbi Berner Finally Reveals His True Religious Agenda".
2012
Christa Couture The Living Record
We won't go into the details of Christa Couture's personal sorrows, which would be enough to paralyze most sentient beings. But we will say that she faces them with unparalleled grace, honesty, and strength on this emotionally devastating and yet curiously uplifting album of songs.
2013
Said the Whale hawaiii
The album that helped Said the Whale transform from your favourite Vancouver indie-rock band that no one else has ever heard of into everyone's favourite Vancouver indie-rock band.
2014
Mounties Thrash Rock Legacy
Normally, supergroups leave you wondering why anyone bothered walking away from the projects that first made them famous. Not the case with Mounties. On Thrash Rock Legacy, solo artist Hawksley Workman teamed up with Steve Bays (Hot Hot Heat) and Ryan Dahle (Age of Electric, Limblifter) to generate an album that's all thriller, no filler, with the incandescent "Tokyo Summer" alone providing a great reason to hope no one returned to their day jobs.
2015
Rodney DeCroo Campfires on the Moon
Any album by the dark prince of East Van belongs on this list. With its placid piano and double-bass accompaniment, however, Campfires stands out as a bold attempt at interiority after the sprawling garage folk of 2010's Queen Mary Trash. Key song (there's always one) is the gutwrenchingly honest "Stupid Boy in an Ugly Town". Or maybe "Tear All Lovers Down". Fuck it—all of them.
2016
Sunday Morning Sunday Morning
After coming through endless years of addiction, pain, and darkness, one-time Tankhog frontman Bruce Wilson finds redemption in a work that descriptions like "sprawling" and "epic" only begin to do justice. Backed by some of the most legendary names in the Vancouver indie scene—including cowriter Stephen Hamm—the alt-rock survivor moves from baroque piano balladry to Stooges savagery with a grace that's nothing less than inspiring.
2017
Dálava The Book of Transfigurations
Guitarist Aram Bajakian and singer Julia Ulehla work wonders with Moravian folk melodies originally recorded and transcribed by the latter's ethnomusicologist great-grandfather. Somehow, the old songs retain their deep connection to the landscape that produced them, even when recast in expansive new avant-jazz and prog-folk trappings.
More